Augmented Virtual Realities for Social Development
Proyecto editorial de ALFA III GAVIOTA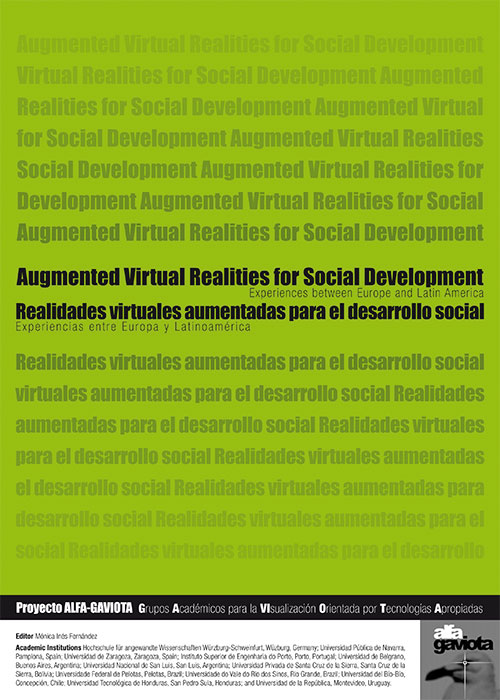 ALFA is a program of cooperation between higher education institutions of the European Union and Latin America. ALFA III, the final phase of the program, retains the original objective of the previous phases, that is, to promote higher education in Latin America as a way to contribute to the economic and social development of the region.
In the ALFA GAVIOTA project case, which this book owes its existence to, the areas that were selected to contribute to economic and social development were the Virtual and Augmented Reality.
In fourteen years of joint work, the network has done everything from gathering academic products associated with IT and architecture to incorporating ICTs in the new teaching methods and implementing them in different study programs. Currently, the incorporation of state-of-the-art technology has allowed for experimentation in diverse areas and for actions aimed at social inclusion.
Esta publicación resume el trabajo de las doce universidades participantes en el Proyecto ALFA III GAVIOTA. En el artículo que corresponde a UDELAR, junto a los arquitectos Marcelo Payssé, Miguel Odriozola, y Jorge Assandri, abordamos la temática de la revitalización de la Plaza Real de San Carlos, en la ciudad de Colonia del Sacramento, a través de las nuevas tecnologías.
El libro será presentado en la Universidad de Belgrano, Buenos Aires, el día 7 de Abril de 2014.